Symbol of the chocolate excellence in the world, Chocolate Truffle founds its roots in Piedmont territory. It summarises the typical flavours and perfumes of this area, with its unique recipe made of fine chocolate and hazelnuts from Piedmont. A true gastronomy icon completely "Made in Italy" and, as every star deserves, a special day to celebrate it: Saturday, 27th of October.
This is the date chosen for the Tartufo Day, a moment dedicated to gluttons that want to celebrate a product capable to embrace heart and tradition of Turin chocolate history. With numerous special initiatives, like production site visits, tasting of chocolate truffles in fine restaurants and so on.
"Tartufo Day will be a moment to spread culture over a typical product of Piedmont tradition and at the same, a way to narrate how its dna keeps changing and evolving through modern interpretation to meet up to date tastes and international incentives."
These are Sergio Arzilli's words, founder of La Perla di Torino, one of the biggest actors in the chocolate truffles environment that, over the years, understood how to valorize a product through traditional and innovative recipes.
"We wanted to establish the Tartufo Day – continues Arzilli – to celebrate one of the most iconic product of our territory. And for sure, it identifies our image. Through the chocolate truffle, we won many important goals, one of the latest is the Master of Tastes of Torino recognition."
Open Factory
Discovering an artisanal knowledge behind an excellent production
In the occasion of the Tartufo Day, Saturday 27th of October, La Perla di Torino will open its doors for a visit to discover the chocolate world and its production. The day is integrated in the "Open Factory" agenda, an event organized by Piedmont Region to let the citizen discover the companies enriching the territory through their innovation and knowledge.
From raw materials processing till roasting of Piedmont hazelnuts, through the composition of recipes and packing the final product: during the laboratory visit, it will be possible to follow the various steps for the chocolate truffle making. The path will end with a tasting of the exclusive La Perla di Torino's product: from traditional recipes till the most innovative ones inspired by the pastry world like Triple Chocolate, or inspired by intolerances and alimentation choices like Latte Senza Latte, a chocolate truffle with coconut milk. Fresh and velvety.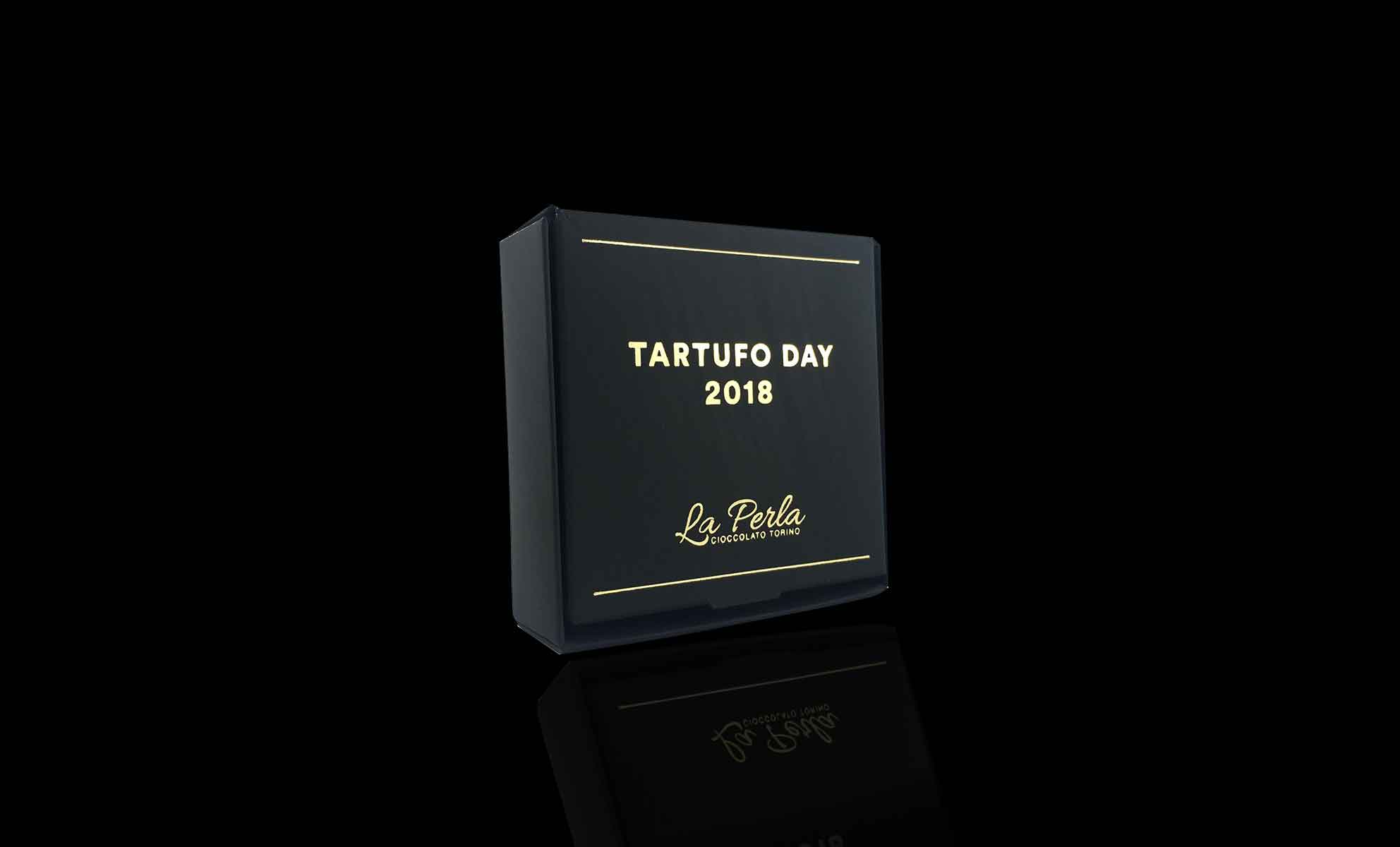 Limited Edition Pack
La Perla di Torino will launch even an exclusive packaging for the Tartufo Day: a black box with a golden ribbon containing an assortment of chocolate truffles. An elegant and classy package that incorporates quality, research and innovation that characterizes La Perla di Torino's products. The package will be available just for a few days and in a limited number. A collection gem for chocolate lovers. The Limited Edition Pack will be on sale during the Tartufo Day, online and in the boutique in Via Catania, 9 in Turin.